Are you struggling with hormonal acne?
Most of us get those occasional bouts of embarrassing pimples during our teenage years.  But others struggling with more than just the monthly flare-ups or have acne well beyond their 30's.
First, you start with the topical treatments which are drying and leaves your skin looking terrible.  Then you try oral antibiotics that work for some but what it is doing to your gut?
Hormonal therapy is the last resort for women struggling with severe acne.  There are, however,  negative side effects with medications like spironolactone.  Some of the negative side effects are electrolyte imbalances, breast tenderness, menstrual irregularities, and reduced libido.
Hormonal acne is where there is an imbalance in our hormones causing excessive sebum, oily skin and build-up of dead skin or abnormal follicular keratinization.  It is also a very pro-inflammatory condition of the skin causing the embarrassing red pimples or papules.
Does estrogen dominance make acne worse?
Women are less affected due to estrogen.  Estrogen plays a protective role by reducing the production of sebum in the skin.  Increased sebum is one of the underlying causes of acne along with increased inflammation in the skin.  Therefore estrogen dominance would actually be lest likely to the cause of hormonal acne.
In addition, estrogen increases the production of sex hormone-binding globulin (SHBG) by the liver reducing free testosterone.  Free testosterone and androgens play a major role in the formation of acne.  Therefore, these hormones are the target of some medications.
Whereas men are more affected, women especially those with polycystic ovarian syndrome (PCOS) can also struggle with hormonal acne.  This is due to the fact that PCOS can cause high testosterone levels and lower estrogen levels.
There are currently over 300 different medications to treat acne.  Medications like spironolactone, decrease free testosterone, and the production of a hormone known as dihydrotestosterone (DHT).  These are more effective on patients with hormonal acne as excessive DHT and free testosterone play a major role in acne vulgaris.
One of the key ways to reduce acne outbreaks is to balance testosterone and estrogen.
Testosterone can be converted to estrogen by an enzyme known as aromatase.   In most cases, it can be a problem especially if you are experiencing estrogen dominance or are at risk for breast cancer.  But in the case of hormonal acne which occurs due to too high of testosterone, it might be a bad idea to promote this enzyme through diet. 
One of the key nutrients that increase the conversion of testosterone to estrogen is vitamin D.  Make sure to test levels and see if you need to supplement with vitamin D.  This can be done through your doctor or through integrative testing.
What other hormones are involved?
Whereas there is a great deal of research on sex hormones and their impact on hormonal acne, new research is showing that there are other hormones like insulin and insulin growth factor (IGF-1) involved with hormonal acne.  Insulin increases the production of sebum and reduces the production of SHBG.  This increases free testosterone and the promotion of acne.
A diet high in sugar or high glycemic foods increases the production of insulin.  Ever wondered why chocolate and sugary snacks were always to blame for your acne?  Now we know the link is not chocolate itself but foods high in sugar and processed carbohydrates.
We also know that there is a direct link to a high sugar diet and the health of our gut.¹  A diet that high in sugar and processed foods not only leads to digestive disturbances, it also can lead to imbalances in gut bacteria.
Does chronic stress have an impact?
Hormones involved in the stress response increases the production of sebum and increases inflammation in the skin.  This makes for the perfect recipe for increased pimples, infection, and redness resulting in embarrassing acne.
We all know how chronic stress can impact our digestion and skin health.  But how does it affect our gut microbiota – the healthy bacteria in our gut?  Studies have shown that stress can imbalance our gut bacteria or microbiota.  And, now we know that an imbalanced microbiota can also impact our skin health creating the gut-skin axis.
Could healing the gut heal hormonal acne?
Over 40% of acne patients in one study had hypocholorhydia or low stomach acid.  Low stomach acid had been found to lead to a condition known as small intestinal overgrowth (SIBO).
SIBO can lead to multiple symptoms including IBS, gas, and bloat.  It was also found that SIBO was 10 times more prevalent in patients with acne rosacea.
Another study found that 57% of patients with acne had chronic constipation and had significantly lower amounts of healthy bacteria, Lactobacillus and Bifidobacterium.   A decrease in healthy bacteria can compromise the intestinal lining and create heighten immune response.  This is one of the keys ways that food sensitivities are acquired.
Both SIBO and chronic constipation has been found to increase what is referred to as intestinal permeability or leaky gut.  Leaky gut can increase the release of toxins into the body creating inflammation and oxidative stress.
This also can increase the likelihood of decreased insulin sensitivity.  With decreased insulin sensitivity, insulin levels will increase thereby promoting acne.

What is the impact of high fat, high sugar, and processed foods on the gut?
A diet that is high in processed and junk food has a huge impact on the health of the gut microbiota or microbiome.  Our healthy bacteria depend on fiber especially from root vegetables to grow and prevent bad bacteria from overgrowing.
Root vegetables like turnips, radishes, sweet potatoes, and jicama have grown out of favor with the current Ketogenic diet craze.  What is that doing our bacterial gardens?  Check out my Top 10 Offenders to Gut Health.  
It is kind of like a garden – if you don't feed the vegetables the right food they will not grow.  And, what grows instead – weeds.  If you have ever had a vegetable garden, you know what I am talking about.
The weeds or the bad bacteria thrive on sugar, processed foods, bad fats, and poorly digested foods.  Eventually, over time a poor diet, stress, toxins, and even medications will imbalance your bacterial garden.
What is the gut microbiota's role in hormonal acne?
The role of our gut microbiota in hormonal balance is often overlooked.  We know that those healthy microbes play crucial roles in hormonal balance.  And, this includes maintaining optimal thyroid hormone levels.
Stress Management– Helps to improve mood and reduce stress's impact on the body.
Glycemic Control – Improves your body's ability to manage blood sugar levels.
Reduces Inflammation– Chronic inflammation is one of the hallmarks of acne.
Manages Oxidative Stress – A major cause of inflammation.
Controls Bad Bacteria – Keeps your bacterial garden free of "weeds".
Sex Hormones – Helps to assure that estrogen and testosterone stay in balance.

Oral Probiotics – Do they work to heal hormonal acne?
Overall just taking probiotics will not work because of the limited strains that they contain.  Or, they don't have the right strains for you.  The way to determine the right strains is to do an integrative test known as a stool test.  
However, studies have shown improvement in acne with fermented foods.  One study with 56 patients showed improvement in acne with the consumption of a Lactobacillus-fermented dairy beverage over 12 weeks.
Dairy has been implicated in making acne worse but research as shown that fermented dairy like yogurt, kefir, and even fermented cottage cheese actually helps to heal acne.
Remember that diary-like milk, that has not been fermented is actually very high in sugar.  So, it is dairy or sugar?
It was also shown that adding lactoferrin (an anti-inflammatory milk protein) to a probiotic drink helped to further reduce inflammation in the acne lesions.  One of my favorite supplements for lactoferrin is Jarrows Formulas.
What About Topical Probiotics?
Our skin has it's own microbiota and in most cases of acne, the balance of bacteria is disrupted.  There is some evidence that topical probiotics can help to reduce inflammation in the skin.  And, to rebalance the bacteria.
However, the science on this still too new in my opinion to start plunking down cash for products.  In addition, the products currently out there contain very few strains and not the right strains to be effective.
Instead, make sure to not use products that contain harsh chemicals such that can rid the skin of healthy bacteria and oil that helps to protect the skin.  Beautycounter's CounterControl, is an excellent line of products that help to heal your skin.   And, look to the gut to help balance your skin's microbiota.
Does healing the gut, balance hormones?
Hormonal acne involves not just an imbalance in hormones but in most cases microbiota imbalances or what is referred to as dysbiosis.  Using hormonal therapy to target those imbalances comes with a host of negative side effects.  But what if you could balance your hormones with restoring the gut?
The gut microbiota plays a crucial role in balancing our hormones including our sex hormones.  Sex hormone balance is highly affected by stress.  Excessive cortisol for one can lead to imbalances in both estrogen and testosterone.  Excessive insulin can imbalance our androgens, testosterone, and cause excessive estrogen.
The gut microbiota plays a crucial role in managing stress hormones and helps to manage insulin levels.  By managing stress hormones and insulin levels, the gut microbiota, in turn, helps to manage estrogen, testosterone, and androgens.
How to heal the gut and heal hormonal acne?
To rebuild and restore the gut microbiota is much more than than just taking a probiotic.  Research shows that to very few of the probiotic that we take orally take up residency in the gut.  This is mainly because imbalances in the gut like overgrowth of yeast will not allow the new bacteria to take hold.
So you have started by removing the "weeds" and heal the gut to allow your new garden to grow.  And, you have to feed your new garden the right foods.
In most cases, the gut will be inflamed and compromised or what we refer to as leaky gut.  So not only do you have to remove the weeds, you have calmed the gut down.  This usually involved an elimination diet or a comprehensive food sensitivity program.  Get my free guide to get you started on healing the gut.  Doing an elimination diet that eliminates most of known food intolerances is a great way to calm the gut and resolve hormonal acne.
One of the ways to make sure that you can target the removal of the "weeds" with the right antimicrobial, is to complete a microbiome test.  This is a simple stool test that looks at just what is going on in your gut microbiota.  Research now shows that specific bacteria increase your cravings for sweets, believe it or not.  Other bacteria can increase the number of calories that you consume from your food.
By determining the balance of bacteria in your gut, you can begin the "weeding" process of your bacterial garden.  And, get the added benefit of improved digestion.  Some bacteria can actually increase gas and bloat while other bacteria can imbalance your estrogen levels.
In the past, it was thought the best way to "weed" your bacterial garden was to us anti-microbial herbs and compounds.  But, now we know that this may backfire on you just like anti-biotics as it might kill off too much of the good bacteria.  The new approach is to use soil probiotics and use antimicrobials if you have an overgrowth of "bad" bacteria.  This is why is always a good idea to complete a comprehensive stool test.  
From there, you have to feed your new garden.  Just taking probiotics, even soil probiotics will not help your garden grow.  You have to feed your bacterial garden.  Healthy bacteria love sugars and starch from vegetables, fruits, and healthy grains.  If you are still struggling to balance your gut and resolve hormonal acne, you might benefit from a Functional Nutrition Assessment!  
Is Functional Nutrition Right For You?
Start your healing journey with my functional nutrition assessment and evaluation.  Reduce your outbreaks and flares!  Your health assessment includes a complimentary consult!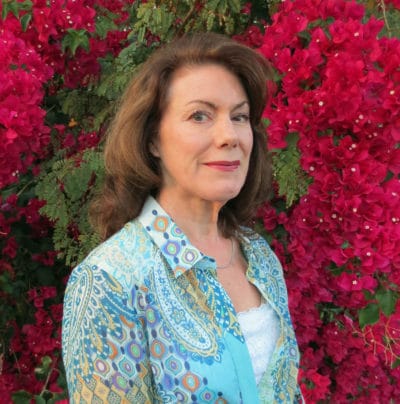 Eileen Schutte, MS, CN, FMN – One of my biggest passions is to help clients overcome autoimmune skin conditions like psoriasis, naturally.  My other passion is nutrigenomics, speaking to your genes through nutrition, and providing a truly personalized nutrition approach.  I hold a master's degree in functional nutrition from the University of Bridgeport, Connecticut graduating Summa Cum Laude.  After completing my masters I went on to get my certification in functional nutrition medicine, and am a Certified LEAP Therapist (food sensitivities program).