How Well Will You Survive COVID-19?
Top experts are predicting that 40-60% of Americans will get the coronavirus.  Other experts are saying this number could be as high as 80% by the end of 2020.  So, the question really is not whether you are going to get the virus but how well you will survive and overcome this infection.    
We know that people who are over the age of 80 will be the hardest hit and will most likely require advanced medical treatment.  But why has the disease killed younger Americans, for instance – a 34-year-old California man who had asthma who recently died from this virus.  
Looking at what occurred in China and the United States the death rate from the coronavirus was the highest with those who had underlying conditions.  For China it was the death rate was highest with those with cardiovascular disease; for the US it was renal (kidney) disease.  
Following closely behind were people who had diabetes, chronic lung disease and immunocompromised were more likely to not survive this virus.
Interestingly enough obesity is highly linked to these chronic diseases.  This would make countries with high rates of diabetes and obesity like the US more risk for those contracting this virus to end up in ICU or death. 
Why are people with these conditions are more likely to suffer adverse outcome?
First of all, people who are overweight, diabetic and those that have cardiovascular disease have immune systems that are more challenged.  For instance, it is a known fact that those with diabetes have a harder time battling infections.  
In addition, those struggling with these chronic conditions are almost always struggling with oxidative stress and inflammation.  Oxidative stress is where the body does not have enough antioxidants on board to eliminate toxic substances known as reactive oxygen species.  With oxidative stress, our immune system is constantly being challenged creating an environment that makes us more vulnerable to infection.  
With an immune system that is constantly trying to reduce inflammation and fight infection, it is more likely to experience what is referred to as the "cytokine storm".  This is where our bodies overproduce immune "messengers" in an attempt to fight off infection.  
How Does the Body Fight Viral Infections?
The first step in fighting virus infections is a direct action against the virus itself.  This can be done with a healthy diet rich in vegetables, fruits, herbs like parsley. In addition, herbs like elderberry and astragalus have antiviral properties and have been used for years to help fight viral infections like the common cold.
Once the virus enters our system, its first task at hand is to enter our cells and start replicating itself.  They actually hijack our cells and in the case of the coronavirus, its preferred cells are those that have cell receptors for the enzyme ACE2.  This is an enzyme that plays a major role in managing our blood pressure. ACE2 can also be found in high amounts in our lungs, kidney, liver and the gastrointestinal tract (GI).  
Immune support is also needed not to just boost the immune system to make sure it is in harmony or balance.  A "boosted" immune may lead to the cytokine storm or promote excessive inflammation. It is the balance of the immune system that is vital to surviving this infection.  Well, to be honest, all infections and for those struggling with autoimmune conditions.
Whole-body support brings the best weapon against the COVID-19 virus.  Even though these are stressful times as we spend our time in isolation, it is a time for reflection.  Without adequate sleep, stress reduction, physical exercise and a balanced diet, you will lose the battle right from the start.  
The 4 Key Components To Fighting Viruses
AntiViral –

Zinc, Selenium, Iodine, Elderberry, Astragalus 

Anti Replication

– Folate, Betaine, Polyphenols, Selenium, Zinc, NAC

Immune Nutrition

– Low Carbohydrate Diet, Adequate Protein, Zinc, Vitamin D3, & Vitamin A

Whole Body Support

– Adequate Sleep, Reduce Stress, Physical Exercise
What About Genomics and COVID-19
Research is coming out daily on just how does this virus works and what role does our genomics/genetics play in this battle.  This helps us to answer the question as why do some people get this virus and have few symptoms. While others end up in ICU.
It also helps to answer why people with underlying conditions like heart disease and lung conditions tend to end up in ICU.  And, why some will end up with permanent damage to their lungs.
What Genomic Variants Will Have An Impact?
There are now genomic variants or single nucleotide polymorphisms (SNPs) that have been linked to how well you will win this battle if you were to get COVID-19.  Some are extremely complicated while others relate highly to nutrition and lifestyle.
Most of these variances or SNP's relate to how well our body is able to fight the virus from replicating.  They are also related to how well our bodies manage inflammation and can keep our immune system in harmony.
Relevant SNP's to the COVID-19
ACE2
People who have variants in ACE2 tend to have higher blood pressure and sensitivity to salt.  With this variant, one would produce less of this enzyme and therefore reduced cell receptors.  This technically means that the virus would have less of a chance to "dock" and invade the cell.
But the jury is still out on this one.
Most of the underlying conditions like heart disease and diabetes usually come with high blood pressure.  So, to support this variant, it is recommended to stick with a lower salt diet and make sure you manage your blood pressure.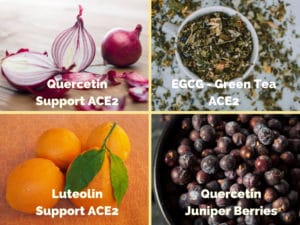 Does Melatonin Help?
Melatonin, a neurotransmitter produced by the body, can address variants in NLRP3, a compound that promotes inflammation to help fight infection.  We produce melatonin mostly while we sleep.
As we age, however, we produce less and less melatonin, so it is crucial especially for people older than 60 to get adequate sleep.  Dietary supplementation is not a bad idea especially if you are older than 60 years old.
The production of melatonin is also impacted by our body's ability to methylate which depends on folate, vitamins B12, B2, and betaine.  If you SNP's in this pathway, this may impact your ability to produce melatonin.
Nitric Oxide & Vitamin C
The enzyme known as NOS helps to produce nitric oxide which is known to inhibit the replication of this virus.  It is also responsible for managing blood pressure.
In order to produce nitric oxide, vitamin C is needed as a co-factor.  What if you SNP's in vitamin C and NOS most notably, NOS3 or eNOS? Your production of nitric oxide would be limited, reducing your ability to fight off COVID-19.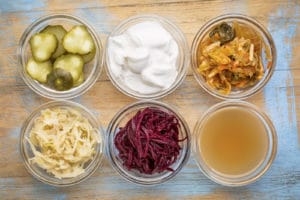 Will Fermented Foods Help?
Fermented foods and foods high in probiotics are crucial to our immune system and the health of our GI system.  But for those with variants in FUT2, it is even more important that they maintain a diet high in complex carbohydrates and fermented foods.
What does FUT2 do?  It helps us to metabolize and absorb vitamin B12 crucial for the methylation pathway.  And, for those who have this variant along with MTHFR, it is even more important to maintain a diet rich in probiotics and prebiotics.
Not only do probiotics and prebiotics support FUT2 but they also support another variant known as NOD2.  NOD2 plays a crucial role in our immune system by recognizing bacteria and viruses, stimulating our immune system.  In addition to probiotics, organic bone broth will support this variant.
P
owerful Antioxidants Our Body Produces
To fight off this virus and protect our DNA, we need powerful antioxidants like superoxide dismutase (SOD3).  This enzyme is highly dependent on zinc and copper and for those with a variant in SOD3, it is very important for them to consume foods high in zinc.  It is estimated that 30% of the world's population is deficient in this nutrient especially for a society that consumes a vegetarian or vegan diet.
Foods high in zinc are oysters, red meat, eggs, yogurt, and cashews.  If you choose to supplement, do not go over 30-50 grams without sufficient copper.  I like to recommend that with supplementation, to increase foods high in copper like dark chocolate, sesame seeds, spirulina.
What is a COVID-19 Genomic Report
These are just a few of variants that are known to play a role in how well your body will fight COVID-19.  Our immune system is truly complex and the more we learn about how our genomics plays a role in our immune system, the more we can tailor a nutrition and lifestyle program.
Most of how the body fights infection involve a delicate balance between inflammation, fighting infection and the calming down of that infection as the body heals.  Whether you are talking about our innate or our adaptive immune system, it is all about balance. And, that depends on nutrients, bioactives and our lifestyles.
What if you could know how you target your "clinks in our genomic armor" and develop a true defense system?  That is why I am now offering two genomic packages at a great value.
**Disclaimer – This advice is not to take the place of your healthcare professional.  Please make sure that if you are having symptoms to contact your doctor immediately.  Be Safe, Be Healthy
Book Your 23andMe/Ancestry Package Today!
Only $249.00
Includes COVID Report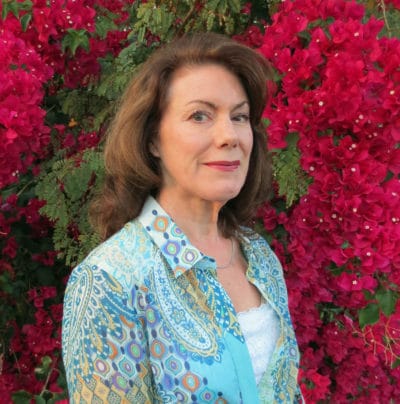 Eileen Schutte, MS, CN, FMN – One of my biggest passions is to help clients overcome autoimmune skin conditions like psoriasis, naturally.  My other passion is nutrigenomics, speaking to your genes through nutrition, and providing a truly personalized nutrition approach.  I hold a master's degree in functional nutrition from the University of Bridgeport, Connecticut graduating Summa Cum Laude.  After completing my masters I went on to get my certification in functional nutrition medicine, and am a Certified LEAP Therapist (food sensitivities program).
References: