Can a Nutritionist Get A License in Wisconsin?
First off, as of right now a nutritionist even with advanced education, cannot get a license in the State of Wisconsin.  Only registered dietitians can get a license to practice in Wisconsin. Currently, all surrounding states like Illinois, Minnesota, even Michigan offer pathways for a nutritionist to get a license however, it requires an advanced degree, internship, and passing of exam by a certification board.
So, if someone states that they are licensed nutritionist they are not unless they have completed the registered dietitian program along with their "nutrition" degree.
What are the Regulations for Nutrition Consulting?
Currently, the field of nutrition consulting is not highly regulated in some states; Wisconsin is one of them.  In these states, there are many different educational pathways that a person can follow.
Some as simple as learning from a script when signing up with a company that sells nutritional products, like Usana or Arbonne.  Or, attending a "seminar" and now they are "certified" nutritionists basically interested in selling their products to you.  They then offer free nutritional consulting.  Obviously, they are earning their money when they sell you products that are usually overpriced.
What Education Should You Look For Before Hiring a Nutritionist?
On the other hand, they are many different educational institutions offering everything from 3 months to 1-year education and now you can consult.  And, then there Health Coaches – which does not require any or very little educational background in actual nutritional science.
Unless they have a degree in science like nutrition, biochemistry or human biochemistry with their coaching certificate, I would be very wary taking nutritional advice from them – coaching you to better health is one thing but advising on health conditions is another.
The Dietetic Law
Due to this lack of regulation and to protect the consumers, some states have instituted what is referred to as the "dietetic law" where only a registered dietitian can practice nutrition consulting.  Not even a chiropractor or naturopathic can do nutritional consulting.
Some states like Illinois and Michigan have amended this law allowing people with advanced education (Masters) and completed an internship to get a license and practice nutritional consulting.  The titles that are currently eligible for this are Certified Clinical Nutritionist and Certified Nutrition Specialist.  So you can see where all of the letters are coming from; CCN, CNS, RD, and so on.
This is just the tip of the "iceberg" – there are now certifications in diabetic care, functional nutrition – all mean more letters.  Always ask about the letters after their name; what do they mean?  What is their educational background?  Look at what organizations that they are members of as professional organizations only allow people with the right credentials to join.
When hiring a nutritionist, it all depends on what you are looking for – general nutrition advice or specific nutritional advice regarding a condition or concerns over developmental nutrition (children, aging adults, etc.).  Most basic nutritional education does not cover developmental nutrition, proper use of supplements, nutrient interaction with medications, and advanced biochemistry in human nutrition.
Practice "Buyer Beware" in the State of Wisconsin
In states with "in title only" legislation like Wisconsin – it is definitely buyer beware.  And, it all depends on what you looking for; basic nutrition and lifestyle consulting or something more personalized and not just the latest diet fad, like gluten-free, pH diets, or cleansing. 
It is pretty much a buyer "beware" environment.  Be careful here as they often offer advice that is based on incorrect information, offer only the latest nutrition marketing hype, and/or is not evidence-based.  You get what you pay for.
Why Hire a Functional Nutritionist?
A functional nutritionist has advanced education that has been approved by the Institute of Functional Medicine.  Their approach is a whole-body approach looking for the underlying cause.  They have been trained to evaluate advanced lab work as well as integrative lab testing like stool and organic acid testing.  And, some have been trained in nutrigenomics.
Because of the complexity of nutritional biochemistry and nutrigenomics, most functional nutritionists will specialize in an area like autoimmune skin conditions, breast cancer, digestive disorders, or metabolic health.  It takes years of training to understand how to interpret these tests and bring together a healing program for you.
If you are looking for general advice on how to lose weight or just how to clean up your diet, you might be better off working with a qualified health coach who is trained on basic nutrition. 
On the other hand, if you are struggling with psoriasis, IBS, or food intolerances, you should consider working with a functional nutritionist.  Expect to pay $240.00 or more for your first intake consult especially if they are incorporating the Living Matrix by the Institute of Functional Medicine.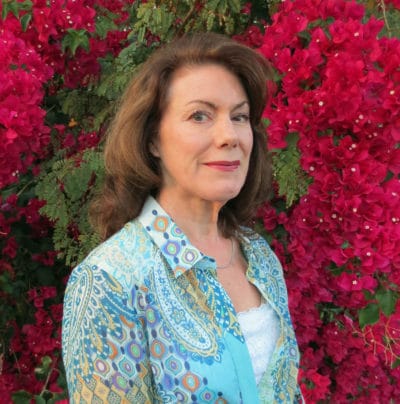 Eileen Schutte, MS, CN, FMN – One of my biggest passions is to help clients overcome autoimmune skin conditions like psoriasis, naturally.  My other passion is nutrigenomics, speaking to your genes through nutrition, and providing a truly personalized nutrition approach.  I hold a master's degree in functional nutrition from the University of Bridgeport, Connecticut graduating Summa Cum Laude.  After completing my masters I went on to get my certification in functional nutrition medicine, and am a Certified LEAP Therapist (food sensitivities program).